About Andrew DiCarlo Berman
Experienced, Dedicated & Successful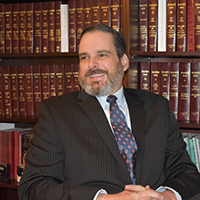 Andrew DiCarlo Berman
Partner
University of Rochester, 1993
Boston College Law School, 1996
Former District Attorney
Appointed Special Prosecutor
Argued before the Supreme Judicial Court
Extensive trial experience
Andrew is a veteran trial attorney, with a concentration in serious criminal defense and civil litigation matters.  As a former prosecutor and special prosecutor, Andrew has extensive experience handling complex criminal matters through trial, including Motor Vehicle Homicide (while OUI), Drug Trafficking,  Sexual Assault, Homicide and Attempted Homicide, and a wide range of other matters in both the District and Superior Courts. Andrew has been appointed as as Special Prosecutor in seven serious criminal matters involving serious motor vehicle offenses, Police Corruption, Kidnapping and Extortion (members of the Stoughton Police Department, including the Chief), Sexual Assault and Drug Trafficking (a prominent Quincy Developer) and Attempted Murder (the developer's nephew). 
As a special prosecutor, Andrew has argued in front of the Massachusetts Supreme Judicial Court (SJC) on issues of Search and Seizure and the protection of the identity of victims of sexual assault. As a criminal defense attorney, he argued in front of the New Hampshire Supreme Court in a case involving the Right to Confront Witnesses and Ineffective Assistance of Counsel in the context of a First Degree Murder conviction.  Representing civil plaintiffs in a Trusts & Estates matter, Andrew was able to have the SJC reinstate the claims of two school teachers against the estate of their employer long after the one-year statute of limitations expired.
Andrew is also a former Senior Trial Attorney at the Boston law firm of Boyle Morrissey & Campo (now Boyle Shaughnessy & Campo), where he represented people and businesses being sued in civil actions in both state and federal court. In addition to individuals, he personally defended businesses ranging from one-person operations to the biggest retail establishments in the country, facing exposure from the thousands of dollars to the millions, and handled civil cases from pre-suit investigation through trial. 
Andrew has represented both criminal and civil clients all over the state, from investigation through trial and, if necessary, to the appeals court, in a broad range of matters. 
Andrew DiCarlo (R.) Berman received his Juris Doctorate from Boston College Law School in 1996 and an undergraduate degree in Political Science, cum laude, from the University of Rochester in 1993. He was born in Boston's North End and currently lives in Braintree with his family, including his three sons, where he is a regular coach of Youth Basketball and Baseball.
Where you can find us
Please Contact Us Anytime!
1583 Beacon Street • Brookline • MA 02446
Contact us anytime, 24/7. If we're up, we're responding!