Experienced Trial Attorneys. The Answers You Need.
Meet our Attorneys
Let Our Experience Work For You
Andrew DiCarlo Berman
Partner
Andrew has handled civil and criminal matters at the highest levels for over 20 years. He is a former prosecutor and senior civil trial attorney at a Boston Law firm. He has argued in front of the Supreme Judicial Court 3 times on both civil and criminal matters and has been appointed as a Special Prosecutor seven times in serious and high-profile criminal matters.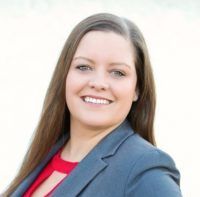 Johanna Griffiths
Partner
Attorney Griffiths represents clients in criminal and landlord tenant matters, and has appeared in district court throughout the state of Massachusetts. She relies on her years of experience and expertise to get the best possible results, and strives to provide the support and positivity that clients need to get through a difficult time.
Where you can find us
Please Contact Us Anytime!
1583 Beacon Street • Brookline • MA 02446
Contact us anytime, 24/7. If we're up, we're responding!